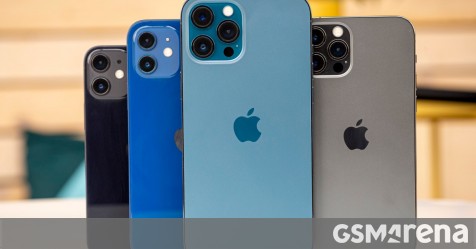 Apple analyst Ming-Chi Kuo has released their latest report about the recent performance of Apple leading into the holiday season and it touches on a couple of things we can expect going into next year.
First, iPhone 12 models are selling differently than initially anticipated. iPhone 12 Pro and 12 Pro Max demand is higher than anticipated, while the iPhone 12 and iPhone 12 mini demand is not as high as was anticipated. In the end, overall iPhone 12 sales are going strong, and momentum looks promising for iPhone 12 sales through the holiday season and going into 2021.
Demand for the newest iPad Air is also higher than expected, and Kuo predicts that a iPad sales will continue to strengthen going into 2021 as Apple will reportedly introduce a new miniLED model, models with 5G support, and a new lower-priced iPad that's supposedly launching sometime in the second half of next year.
The Apple Watch Series 6 and Apple Watch SE are both selling well now and going into next year. The report attributes its sale to the "innovative health management functions and improved design". Meanwhile, demand for M1-powered MacBooks are higher than expected. "We take a positive view of the new MacBok models with Apple Silicone and new design that are expected to be released in 2H21.
On the other end of the spectrum, AirPods sales are lower than expected, with predictions that AirPods sales will either plateau or decline by 5-10% sometime in the first half of next year. The market had estimated growth of 20% YoY. According to the research report, the supply chain on AirPods is a bit tight with the iPhone 12's taking priority. Meanwhile, Apple's third version of the AirPods are expected towards the end of 2Q21.